EVERY CHILD LEARNS COMPUTATIONAL THINKING
Children should be more than just technology users — they should learn to develop innovative software.
Starting in  primary school,children should have the opportunity to learn some of the key ideas of computer science, understand computational thinking, learn to program, and have the opportunity to progress to the next level of excellence in these activities. All students should have fun as they build their own original products using what they have learned.
Rex Vision
To bring high-quality computer science education to every student.
Rex Mission
At Rex Programming, we firmly believe that to succeed in our increasingly technology-driven world, every student must become familiar with how computers think. Our mission is to bring our high-quality, online, and self-directed computer science STEM curriculum to all K-12 students by:
1) Licensing our curriculum directly to schools to be taught to all students as part of the school day, and by …
2) Providing in-depth computer science- and technology-focused extracurricular classes, camps, and other parent-selected STEM programs at our locations, and our partner schools, and our partner organizations.
At Rex Programming, our goal is to ensure that every student nationwide has access to computer science classes despite the national shortage of K-12 computer science educators. Most of our curriculum does not require a computer science degree to teach and all our school licensing agreements include teacher training.
---
Leadership
Sandhya Padala
Founder and President
Michele Ladenson
Marketing and Systems
Vamshi Geendru
Co-Founder / Chief Technology Officer
Tapu Ahmed
Curriculum Head
---
Supporting Staff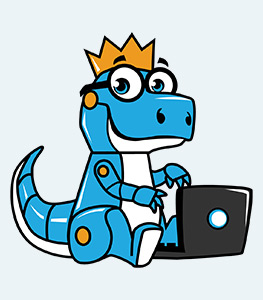 Teja Kolan
North Carolina Operations
Audrey
CS Teacher
Rachel Murray
CS Teacher
Ashlin Hall
CS Teacher
Sainath Reddy
Digital Marketing Analyst
---
Advisory Board
Greg Campbell
Gregg Fleisher
Tegwin Pulley
Eric Reeves
Jey Veerasamy